Volunteering at BCS

Bayshore Christian School strives to promote a culture of volunteerism and a strong partnership between home and school. We love to see our parents, grandparents, alumni, and family friends at school events!
Volunteer service hours can be served at BCS events such as athletic events and Campus Beautification Days! We ask you to provide four volunteer service hours each year. They can be provided at events such as:
► BCS Fundraisers
► BCS Grandparents Day
► BCS Thanksgiving Feast Day
► BCS Campus Beautification Days
► PTFW meetings and sponsored events
► BCS Athletic Booster Club meetings and sponsored events
► BCS event receptions
Your family may also donate in-kind professional services that benefit BCS to satisfy service hours!
---
Current Volunteer Opportunities

Below are current volunteer sign up opportunities for BCS families, alumni, teachers, and Faith Warrior supporters. Check here often for the most updated events!
For volleyball volunteers, please keep the following in mind:
Those volunteering as line judges need to be adults who understand the game of volleyball.
Line judges must stand for the duration of the game.
All volunteers for volleyball games need to check in at the gym lobby or breezeway areas.

Follow these steps to volunteer:
STEP 1:
Sign up for the event, date, and time of your choice from the drop-down menu below.

STEP 2:
STEP 3:
Print and sign the
COVID-19 Volunteer Waiver
.
Bring this document with you to check in with the BCS Task Representative
. This only needs to be done
ONCE
before your first volunteer event this year. If you have already provided this signed form, you do not need to do it again.
STEP 4:
Step 5:
Consider printing this
Volunteer Log Sheet
to bring with you for the volunteer event. BCS will usually provide the forms at the event location.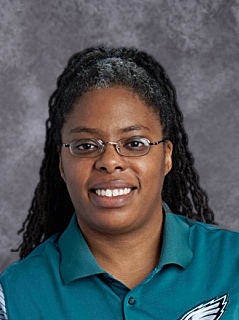 Signup Sheet - Volleyball Volunteer Opportunities
Thursday, October 1, 2020
Volleyball Ticket Taker
Volleyball Concession Stand
Volleyball Temp Taker
Volleyball Gym Usher (Physical Distancing)
Monday, October 5, 2020
Volleyball Ticket Taker
Volleyball Concession Stand
Volleyball Temp Taker
Volleyball Gym Usher (Physical Distancing)
Volleyball Line Judge
Volleyball Libero Tracker
Thursday, October 8, 2020
Volleyball Ticket Taker
Volleyball Concession Stand
Volleyball Temp Taker
Volleyball Gym Usher (Physical Distancing)