The Fun Run
Fall Fun Run 2022: Turkey Trot
On Thursday, November 10, 2022, Bayshore Christian School students will participate in our annual BCS Fun Run!  We have a day full of activities! From our Bubble Run for our preschoolers to an exciting Turkey Trot Obstacle Course for our K-12 students, we encourage all students to dress in their best turkey attire.
Our goal is to raise $20,000. All proceeds go towards STEAM materials and resources and teacher development.
Fun Run 2022 Results
THANK YOU, FAITH WARRIOR FAMILY!
Not only did our Faith Warrior friends and supporters help us surpass the Annual Fund goal in October, you've done it once again for our Turkey Trot Fun Run! The students raised money for the STEAM initiative by garnering donations from all the highlighted states in the picture below.
The Faith Warrior community is strong! Together, you raised over $25,000 for our school and helped us exceed our $20,000 Fun Run goal!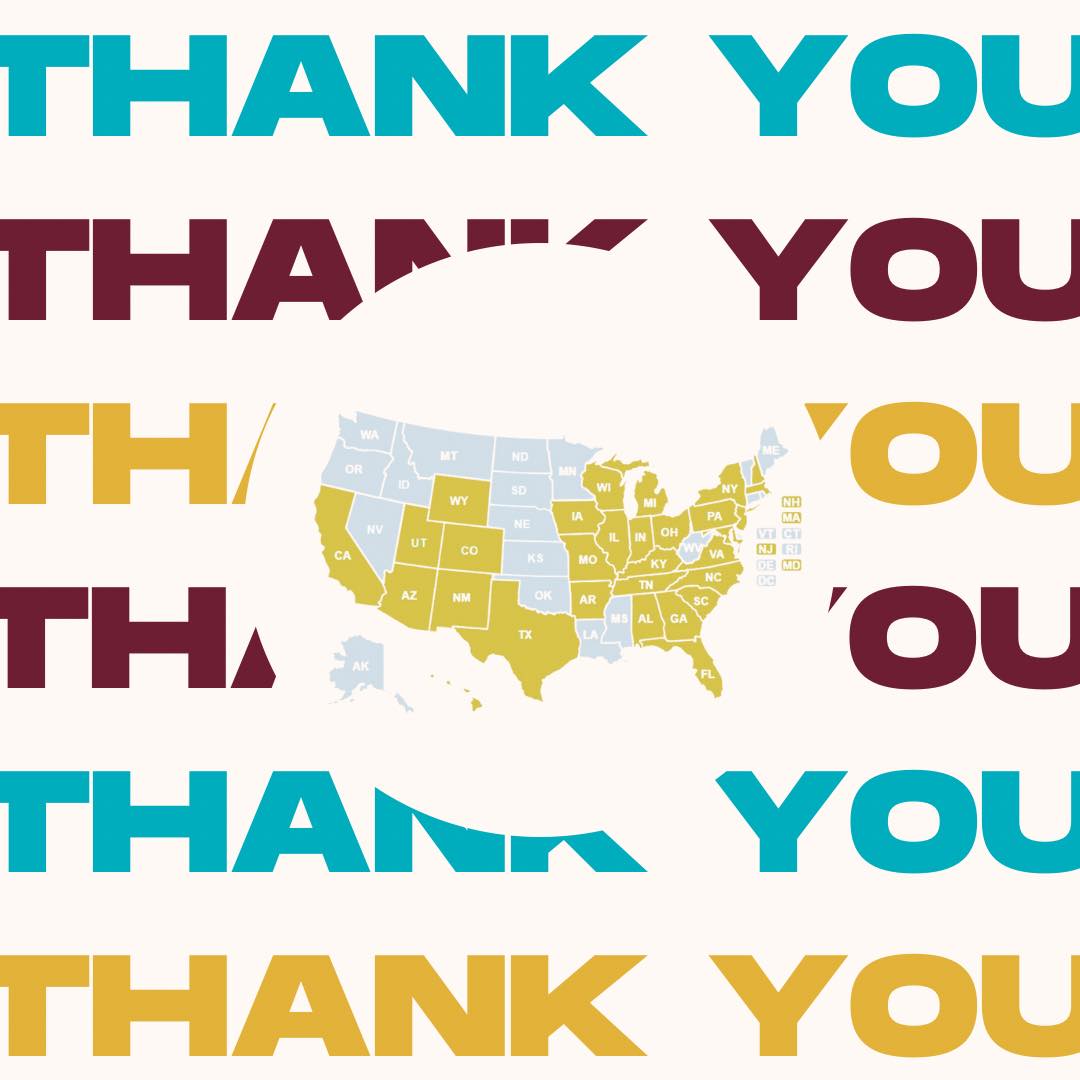 Fun Run 2022 Fundraiser of the Year
Fundraiser of the Year
Each year, we celebrate one of our students as the Fundraiser of The Year. This award is given to the student who has raised the most dollars during the Fun Run initiative. The student's name is added to the Fundraiser of The Year plaque that proudly hangs in the front office, given a certificate, and acknowledged at an all-school assembly.
THE BRANDT FAMILY

THE CREIGHTON FAMILY

THE MCCURRY FAMILY
(CONNOR AND CAMERON)

THE SWEEZY FAMILY

THE BROCKMAN FAMILY

THE LYNCH FAMILY

THE PRIEDE FAMILY
THE ZALLO FAMILY

Fun Run Contact
For questions or information about the Fun Run 2022, please contact Marlo McNamara.