Academics
Bayshore Christian School provides a college preparatory curriculum for our students. With a 100% high school graduation rate and a 100% college acceptance rate, we are in the business of preparing students for a successful and enriching college/university experience.
As an independent school, we are able to select the curriculum components that best prepare our students academically. The curriculum varies by grade, and more information can be discussed during your tour.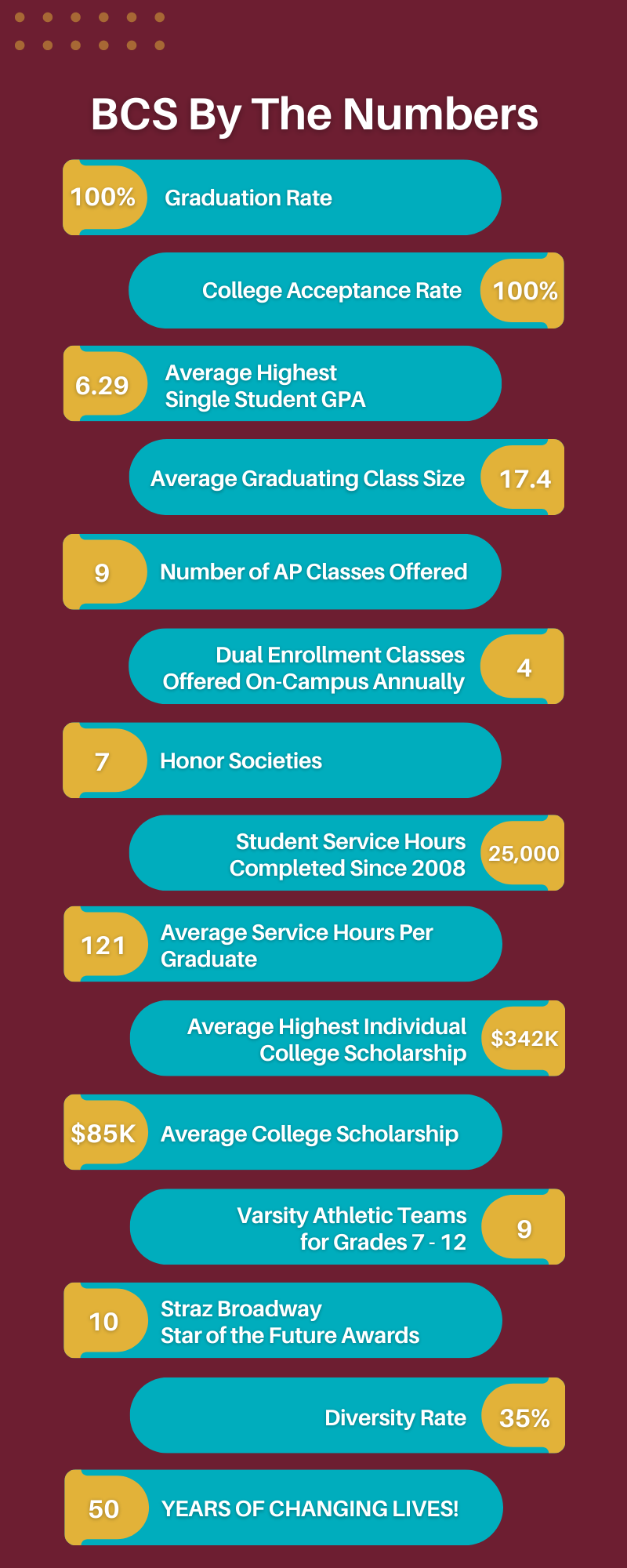 Click on your child's division to learn more about our academic programs and what your child will experience as a Bayshore Christian School Faith Warrior.