Back to Calendar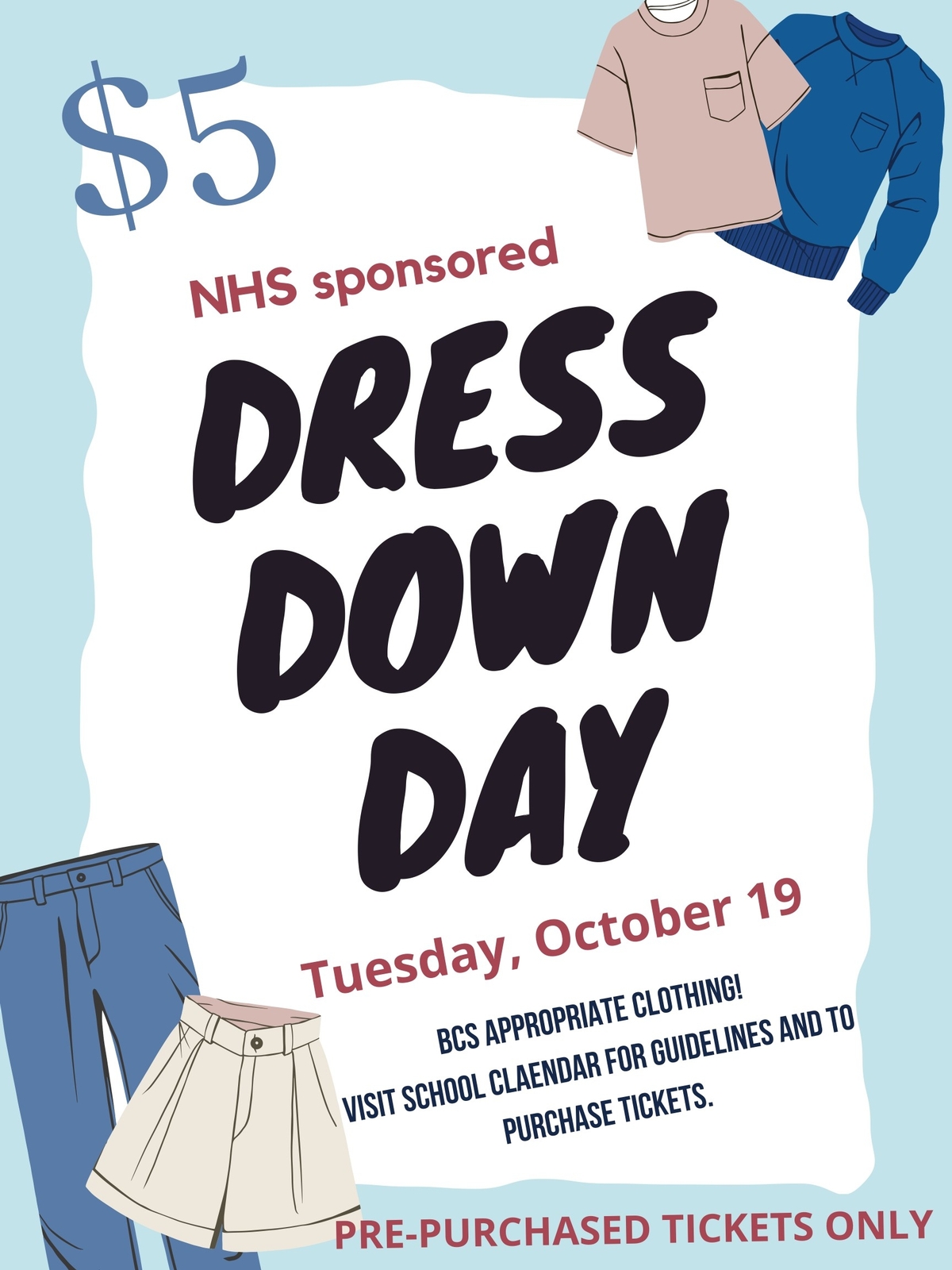 Support the National Honor Society with a Dress Down Day on Tuesday, October 19th!
Students are required to make appropriate wardrobe choices if they are not in school uniform. Articles of clothing that are overly tight, revealing, contain inappropriate language, imagery, and holes are examples of clothing not acceptable on campus for dress down days.
Thank you for supporting the National Honor Society at BCS!