---
Important Message from our Guidance Counselor, Ms. Christina Stenholm:
High School Students: Please email me (cstenholm@bayshorechristianschool.org) or request a Zoom conference. I would like to touch base with students face-to-face.
Seniors need to check their student account at the colleges they have applied to/been accepted to for the most current information about deadlines for deposits and dorms. Orientations may be conducted online Information is evolving as facts are updated.
Juniors may need to sign up for the June 6 SAT or the June 13 ACT. This is the next date available for testing and, at this time, there is not another date until August for the SAT. The demand for this date will be high.
Any sophomores who want to take a college entrance exam for dual enrollment qualification should also sign up for the June test dates.
There is a possibility we could do a school day SAT on April 28.
Please stay in contact if you have any questions.
---
Guidance and Counseling

Our small environment is an advantage for your child as he or she prepares for college. We take the time to focus on your child's individual goals as they take steps towards college.

Our Advanced Placement and on-campus dual enrollment courses through Hillsborough Community College help your child take advantage of every opportunity available after high school.
For information on scholarships and a list of the colleges and universities BCS students have entered, visit our Scholarships and Matriculation page.
Testing Information

PSAT
This year's PSAT will be on Wednesday, October 9, 2019, in the school media center. Results should be in during late December or January.
PSAT and SAT Test Practice
Free test practice for the PSAT and SAT is available online through a partnership of the College Board, publishers of the SAT, and Khan Academy. Check it out on the
Khan Academy website
. After taking the PSAT in October, students may link their results to the Khan Academy website and get a personalized study plan for improving their SAT score!
SAT School Day Testing
The SAT school day testing will be on Wednesday, October 16, 2019.
Iowa Basic Battery
Iowa Basic Battery testing for grades Kindergarten through 8th will be April 6–9, 2020. Please make sure your child is present on these dates.
Dual Enrollment
If a student wants to take dual-enrollment courses, he/she must meet the following requirements:
► The student must be a high school student.
► The student must have a cumulative unweighted GPA of 3.0 or higher.
► The test scores necessary for HCC dual enrollment have changed because of the new SAT. You can find the test score information on the HCC Dual Enrollment webpage under Steps to Admission.
HCC requires that a completed HCC application be on file before taking the PERT. You may contact the office for testing at HCC at (813) 253-7393.
Students who satisfy course requirements receive three college credits for each course.
Dual enrollment course offerings vary from semester to semester. For a complete list of dual enrollment classes offered in the current or upcoming school year, please contact our guidance office. For additional information, please visit the
Hillsborough Community College website
.
English:
4 Credits ⇒ Major concentration in composition, reading for information and literature.
Math:
4 Credits ⇒ One credit must be Algebra I or its equivalent and one credit must be Geometry or its equivalent.
Science:
4 Credits ⇒ Two credits must have a laboratory component and one credit must be Biology I or an equivalent course.
Social Studies:
1 credit ⇒ World History
1 credit ⇒ American History
0.5 credit ⇒ United States Government
0.5 credit ⇒ Economics
Foreign Language:
2 years ⇒ Must be the same language and must be taken in consecutive years.
Fine Arts, Performing Arts, Speech:
1 credit ⇒ Any of these categories
Physical Education:
0.5 credit ⇒ Health
0.5 credit ⇒ PE requirement is met with two seasons of a high school sport.
Electives:
5.0 credits
---
TOTAL: 24 Credits
⇒ Grade point average must be at least 2.0 on a 4.0 scale.
⇒ For honors classes, we add .04 to the GPA if the student has a C grade or higher in the class.
⇒ For AP and dual enrollment classes we add .08 to the GPA if the student has a C grade or higher in the class.
⇒ Students also need one Florida Virtual School class in order to graduate.
Algebra II ► 1200330
Algebra II (H) ► 1200340
American Government ► 2106310
American Government (H) ► 2106320
Anatomy ► 2000360
AP Calculus ► 1202310
AP Computer Science ► 200320
AP English Literature ► 1001430
AP Geography ► 2103400
AP Studio Art ► 104300
AP US History ► 2100330
Art I ► 101300
Art II ► 101310
Art III ► 101320
Chemistry ► 2003340
Chemistry (H) ► 2003350
Critical Thinking and Study Skills ► 1700370
Debate ► 1007330
Digital Media/Multimedia Foundation I ► 8201210
Digital Media/Multimedia Foundation II ► 8201220
Economics with Financial Literacy ► 2102335
Economics with Financial Literacy (H) ► 2102340
English IV ► 1001400
Forensic Science ► 2002480
Introduction to Business ► 8370350
Journalism Yearbook ► 1006331
Math for College Readiness ► 1200700
Outdoor Education ► 1502480
Performing Arts 1 ► 400450
Performing Arts 2 ► 400460
Performing Arts 3 ► 400470
Performing Arts 4 ► 400480
Personal Fitness ► 15001300
Physics (H) ► 2003390
Pre-Calculus ► 1202340
Spanish 2 ► 708350
Spanish 3 ► 708360
Spanish 4 ► 708370
Speech ► 1007300
Teacher's Assistant ► 8909010
Web Design ► 9001110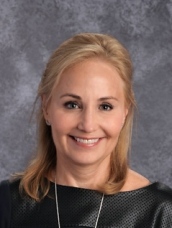 ---
---
The Road to College
Preparation and practice is the key to success for your child. We begin preparing our students for graduation and college entrance exams early. We want them to feel confident and comfortable when it counts.
8th Grade
PSAT
Algebra I, Digital Information Technology, Spanish I, Physical Science (HS courses)
Learn about scholarship qualifications
Map high school schedule
9th Grade:
PSAT
Participate in clubs/sports
Accrue service hours
Attend college fairs
10th Grade:
PSAT
ACT/SAT
Plus 9th grade activities
11th Grade:
PSAT

Dual enrollment

ACT/SAT

Visit college campuses

Select college possibilities

Plus 9th/10th grade activities
12th Grade:
College Applications

SAT/ACT

ASVAB

FAFSA Application

Plus 9th - 11th grade activities